Writing - Editing - Translating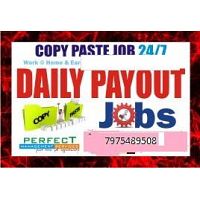 Bangalore Copy paste job | Daily Income | work at home earn daily payment
Business - Services / Writing - Editing - Translating

·

Bangalore, Karnataka
PDS offers online Jobs Copy Paste Job with Daily Payment. Earn up to Rs. 15,000 by working Anytime- Anywhere. No Daily Fixed Target and No Payment Deductions Get Paid for every data you Copy pastein the website Step1 : Fill And Submit Simple Online F...

Explainer video company| Engaging videos for business
Business - Services / Writing - Editing - Translating

·

Telangana
Vidpaq is an [explainer video company][1]. This Is one the best company in the present market. We have clients in the world wide. We are producing the best quality video & reasonable cost for anyone compared to the competitor companies. I was wonder...