Sports - Leisure - Travel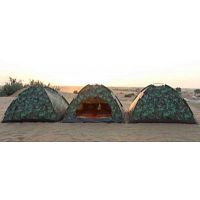 Jaisalmer Desert Camp | Desert Safari | Camp | In Jaisalmer
For Sale / Sports - Leisure - Travel

·

Jaipur, Rajasthan
[Jaisalmer Desert Camp][1] Jaisalmer' or 'Golden City of Rajasthan' is the land of the unbelievable scenic beauty of Desert camps in Jaisalmer, majestic palaces and forts and rural desert lifestyle. This small town of Rajasthan is wonderfully nes...

Speedily Burn Extra Body Fat With Burner Max
For Sale / Sports - Leisure - Travel

·

New Delhi, Delhi
Now, no need to get distressed due to your heavy body weight or obesity related health complications like asthma, hypertension, irregular breathing, stroke and chances of heart attack. Use one Burner Max capsules twice a day before half an hour of meal wi...