---
Ads of Secondary education

Courses - Education / Secondary education

·

Ludhiana, Punjab
Global Links (PVT) Ltd. is an online education platform which provides online tutoring services globally. We are providing Online Quran Academy in different languages like english urdu and pashtu and also offering subject classes, short courses, test prep...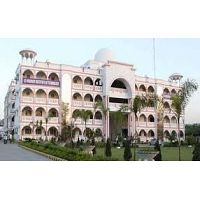 Courses - Education / Secondary education

·

Patna, Bihar
Roorkee Institute of Technology (RIT) and Himalayan College (HC) operate in unison under Himalayan Charitable Trust. Forestry is the science and art of managing tree plantations, forests and related resources. In Himalayan College, we offer B.Sc. Forestry...