Auto parts - Accessories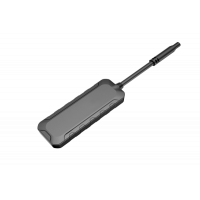 Car Charger GPS Tracker in Gwalior
Vehicles / Auto parts - Accessories

·

Indore, Madhya Pradesh
Safeguard your vehicle and charge your phone during long journeys with a dual functionally highly-advanced **Car Charger GPS Tracker**. By installing this device you can track & trace each and every movement of your vehicles and charge your phones wit...

Tracking2u - Fastest GPS tracking system suppliers for all vehicles
Vehicles / Auto parts - Accessories

·

Chennai, Tamil Nadu
Tracking2u supplies [GPS tracking system][1] and vehicle tracking systems for bikes, two wheelers & four wheelers . GPS tracking system for mobile, GPS personal position tracker for all peoples safety purpose,Tracking2u is the best providing vehicle t...